DRMSTOMPER - WE STOMP DRM
CONVERT ALL YOUR MUSIC, MOVIES & AUDIOBOOKS IN ONE-CLICK!
WATCH THE VIDEO BELOW & STOMP YOUR DRM
CONVERT AN ENTIRE LIBRARY OF LOCKED AUDIO AND VIDEO IN MINUTES
QUICK DRM CONVERSION TUTORIAL
UNLOCK ANY OF THESE SITES AND MORE
IT'S YOUR MEDIA, ENJOY IT!
REMOVES DRM FROM ALL OF THE FOLLOWING AND MORE
SUPPORTED SITES AND FILE FORMATS
REMOVE DRM FROM
THESE POPULAR STREAMING SITES
ITUNES

AUDIBLE

AMAZON

SPOTIFY

NETFLIX
AND FROM THESE
POPULAR FILE FORMATS STREAM MULTIPLE TRACKS
Add the files you wish to remove DRM from to your software dashboard by dragging them.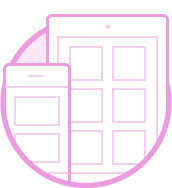 CHOOSE YOUR OUTPUT
Select the file format or device you would like to export to and click "Start".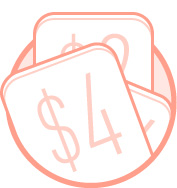 ENJOY
Your files are being converted in 100% quality. Take them on the go!
SIMPLE DRAG & DROP DASHBOARD AUTO DETECTS DRM
ONE CLICK EXPORT TO ITUNES LIBRARY
A simple and fast way to remove DRM from all your locked media. Simply drag and drop the files you'd like to convert right in the dashboard. Even better, by clicking the "Find DRM" button the software will auto-detect any protected files and import them for you. Select your output file or device and let the software run. You can import as many files as you like in the dashboard at the same time, and come back to a completely DRM free library allowing you to take your books, movies and music on the go.  Whether you want to convert iTunes movies to MP4 or unlock your audiobooks, we've got you covered. All portable devices are supported, and the free version of the software never expires.
DRM REMOVER - FREE BASIC VERSION
ALL AUDIO AND VIDEO MEDIA OF LIMITED DURATION.
DRM REMOVER - PRO+VIDEO RIP - $39.99
ALL TYPES OF AUDIO & VIDEO FILES, MOVIES & MUSIC.
DRM REMOVER - PLATINUM - $19.99
ALL TYPES OF AUDIO FILES, MUSIC & AUDIOBOOKS.